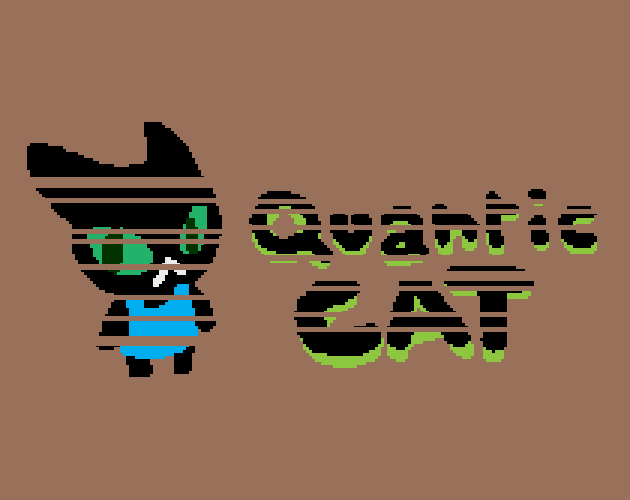 Quantic Cat
A downloadable quantic experiment for Windows
This is for Octobear game jam, hosted by TigerJ.
The theme of the jam was to make a game around a scientific theory. I chose the indetermination principle, toying with the schröedingers cat stuff.
Can you do two things at once? Quantic cat is very good at multitasking.
Game's really short and its almost not much more than the showcase of an idea.
Arrows to move and do quantic stuff, R to reset, N to skip to the next level if you really need to.
Thanks FreezedIce for the help! :D